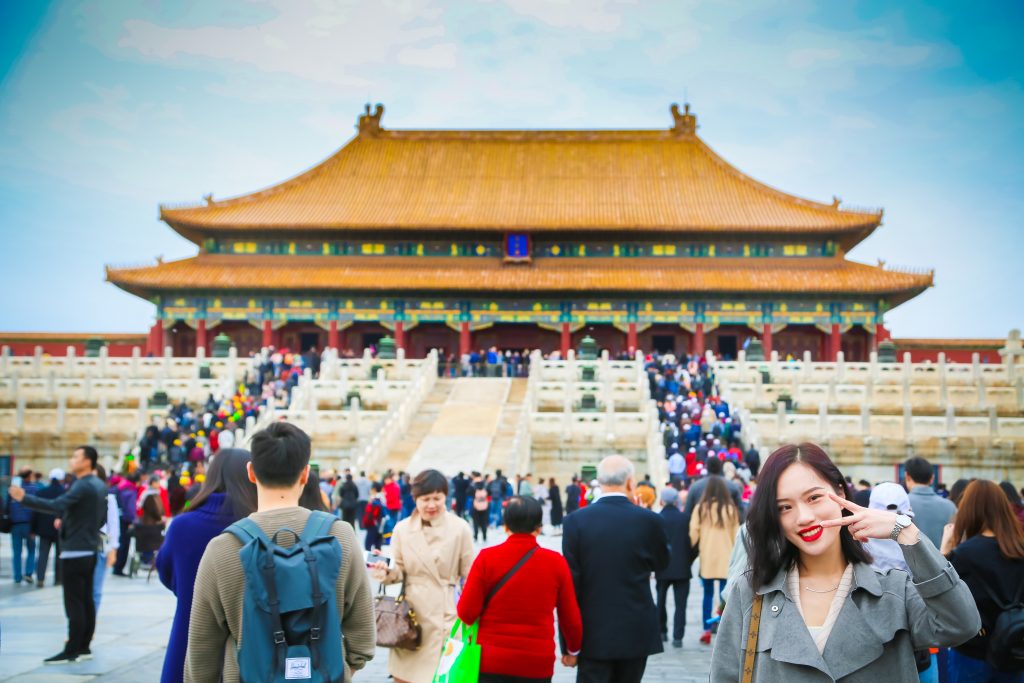 Located in the northeast of China, Beijing offers a huge variety of sights and activities for every type of traveler. The vast capital is home to over 20 million people and serves as a major culture hub. Anyone visiting Beijing can discover its marvelous history and experience the glorious modern era of the bustling city.
When planning a visit to China, the Great Wall of China will always come to mind. The wall extends 4000 miles with sections that provide various views and scenery. You are guaranteed a different experience with each section.
Another famous site is the Forbidden City. It is the largest preserved imperial palace in China. The Forbidden City consists of 980 buildings with more than 8,000 rooms with extensive collections of relics. It is suggested to travel with a guide to navigate the crowds and  help you discover the  history and culture behind the halls spanning the emperors' lives.
The Beijing hutongs are labyrinths of narrow streets joining old single-story traditional courtyard houses. Hutongs have a beautiful view of yesterday's landscape in Beijing. Back on Tian'anmen square, visit one of the biggest museums in the world: the National Museum of China, across from Chairman Mao Memorial Hall. Visit the nearby imperial gardens at Beihai Park to dance, or even to exercise outside with locals.
Away from the bustling city center, experience the Summer Palace and the Marco Polo Bridge to experience the splendor that engulfed the mighty emperors of ancient China. Seek out harmony and quiet in the Temple of the Buddhist Lama.
Beijing is not all about ancient imperial history, religion or communism: new Chinese industries include exceptional architecture, fashion-filled malls, and fine restaurants and fashion-filled malls rise in modern China. In 2008, Beijing hosted the Summer Olympics and resulted in massive redevelopment. You can see the stadiums in Olympic Park and browse galleries in restored warehouses, such as 798 Space. Popular shopping strips on Wangfujing Street are perfect for souvenirs.
Beijing's most famous dish is Peking Duck, and you must try it at least once. It is served with Chinese noodles and other rice dishes. During the evening, Beijing is known around the world for their karaoke bars and nightclubs.
Visiting Beijing is a most unforgettable experience. In one city, you can get a sense of the traditional history of China's past as well as the country's future with it leading the way of the entreprenrurial East.
Anyone wishing to visit China must have a Chinese visa to enter the country. Many agencies such as ChinaEntryVisa provides visa services to help you obtain one.