China is huge, and diverse in landscape and culture. We have selected China's most popular cities for tourism, to help you narrow down your choices and maximize your time discovering the highlights of China.

Beijing — Historic Capital Full of Cultural Heritage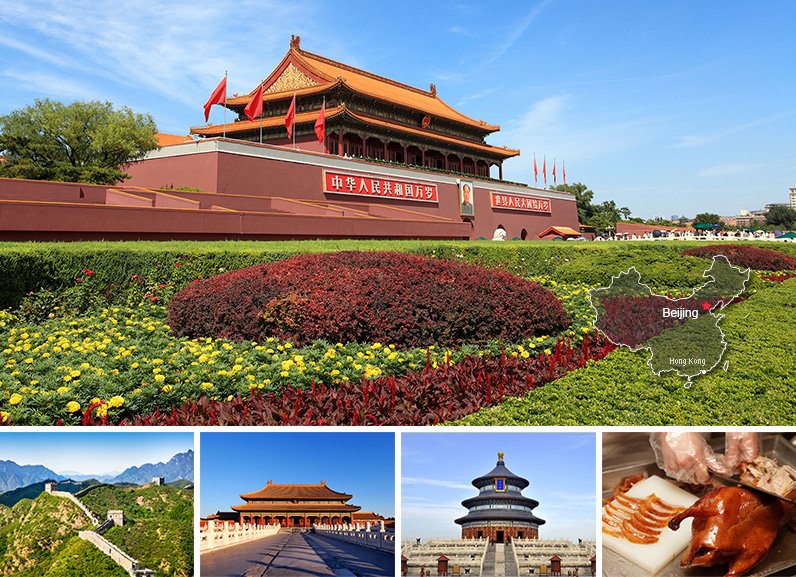 Beijing, China's capital city for over 700 years, is rich in history, both imperial and modern. There are many well-preserved relics in Beijing, as well as recent landmarks.
It's very easy to get to Beijing by air, and it's the first stop for most first-time travelers to China. Flights and high-speed trains from Beijing to other popular cities are very convenient.
Best attractions:
The Great Wall is the world's longest wall and greatest ancient architecture. Mutianyu is foreigners' favorite section.
The Forbidden City is China's best-preserved imperial palace, and the world's largest. See our Insider's Guide.
The Summer Palace is an ornate imperial garden, where the royals relaxed in the warmer months.
The Temple of Heaven was where emperors prayed for good harvests. Now locals do morning exercises there.
Unique experiences:
Discover the hutongs (medieval alleys) by rickshaw and enjoy a home-visit to a traditional courtyard house.
Enjoy a tasty Peking roast duck.
Spend an evening watching Beijing opera or a kung fu show.
Suggested stay: 2–4 days
Xi'an — a Window on China's Ancient Civilization
The second most famous of China's ancient capitals, Xi'an, was the first capital of a united China in 221 BC, and capital for much of the next millennium. Thus Xi'an is blessed with a great number of precious relics and historical sites.
Xi'an was the starting point of the Silk Road trade route, through Asia to Europe, playing an important role in East-West economic and cultural exchange in imperial times.
Best attractions:
The Terracotta Army is part of the world's largest imperial tomb complex, which dates back to 206 BC.
The Ancient City Wall is the world's largest city fortification from the 14th century. Walk or cycle the 22-km (14-mile) loop.
Big Wild Goose Pagoda is the library and most prominent building of one of the oldest Buddhist temples in China.
The Muslim Quarter is a must-visit if you'd like to try some local snacks and experience China's Muslim culture.
Unique experiences:
Discover a local craftsman's cave dwelling and learn how to make a mini terracotta warrior.
Enjoy a dumpling feast in a local restaurant, with dumplings in more than 20 different sizes and shapes.
Suggested stay: 1–3 days
Visa-free: Xi'an has a 72-hour visa-free transit policy.
Shanghai — China's Prosperous Largest City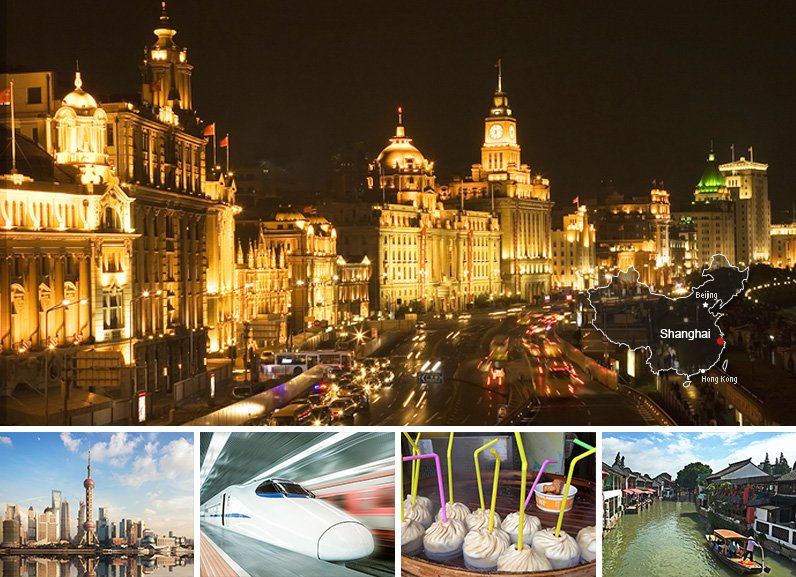 Shanghai, China's biggest city, oozes an atmosphere of vitality, which can rival New York and Paris. As one of the world's leading economic and business cities, Shanghai's modernity is evidenced by its ambitious skyline.
Unlike in Beijing, there are not many famous attractions. However, the beauty of visiting Shanghai lies not in a richness of relics, but in experiencing the city's historic and cutting-edge grandeur.
Best attractions:
The Bund is a worthy walk by day or night. See the colonial architecture one side and awesome skyline the other.
Yu Garden is a delightful traditional Chinese garden, in sharp contrast to the busy city surrounding it.
Zhujiajiao Water Town is the best of the charming ancient canal towns in Shanghai.
Shanghai Tower, tallest building in China, second globally, offers a great view of Shanghai and China's future.
Unique experiences:
Experience the world's fastest train — the Maglev, running at 431 kph (270 mph).
Take a cruise on the Huangpu River to admire Shanghai's remarkable views.
Enjoy some leisure time in the French Concession, a Chinese garden, or a water town near Shanghai.
Suggested stay: 1–3 days
Visa-free: The Shanghai area has a 6-day visa-free transit policy.
Guilin — China's Top Karst Landscape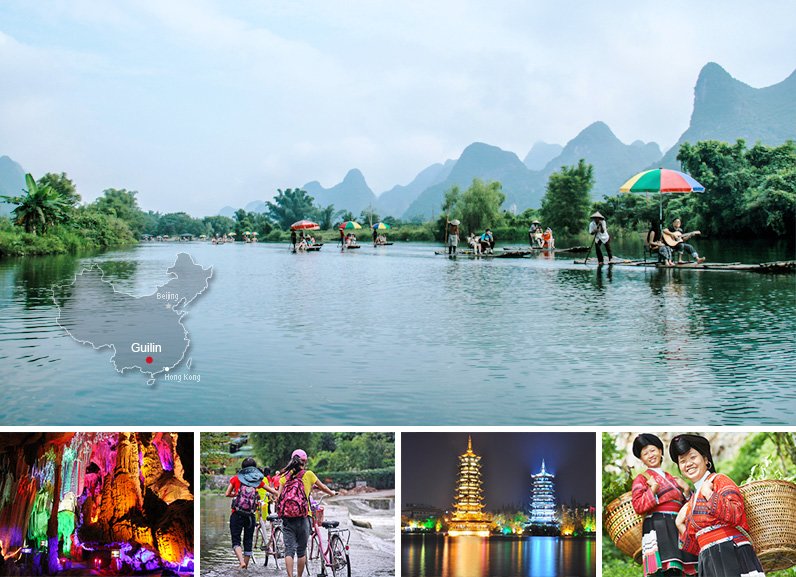 Guilin, with its marvelous limestone scenery, is renowned as one of the most beautiful place on earth. On his tour, Former US President Nixon remarked: "I have found that no city can surpass the beauty of Guilin."
Guilin is an hour due west from Hong Kong by air. A tour of Hong Kong can be easily combined with a Guilin tour for visa-free travel.
Best attractions:
The Li River is one of the most beautiful sights on the planet. It is best experienced with a cruise or a leisurely hike along its banks.
Yangshuo is a foreigners' favorite — a great place to experience rural China.
The Longji Terraced Fields boast fantastic natural scenery with sprawling rice terraces and rich ethnic culture.
Unique experiences:
Discover the Old Town of Daxu with a local scholar.
Experience some farming activities in a village near Yangshuo.
Enjoy a helicopter tour to have a bird's view of the Li River.
Taste some Guilin local food, such as rice noodles, bamboo rice and oil tea.
Suggested stay: 1–4 days
Guilin Visa-free travel: 72-hour for 51 countries, and 144-hour for 10 ASEAN countries.