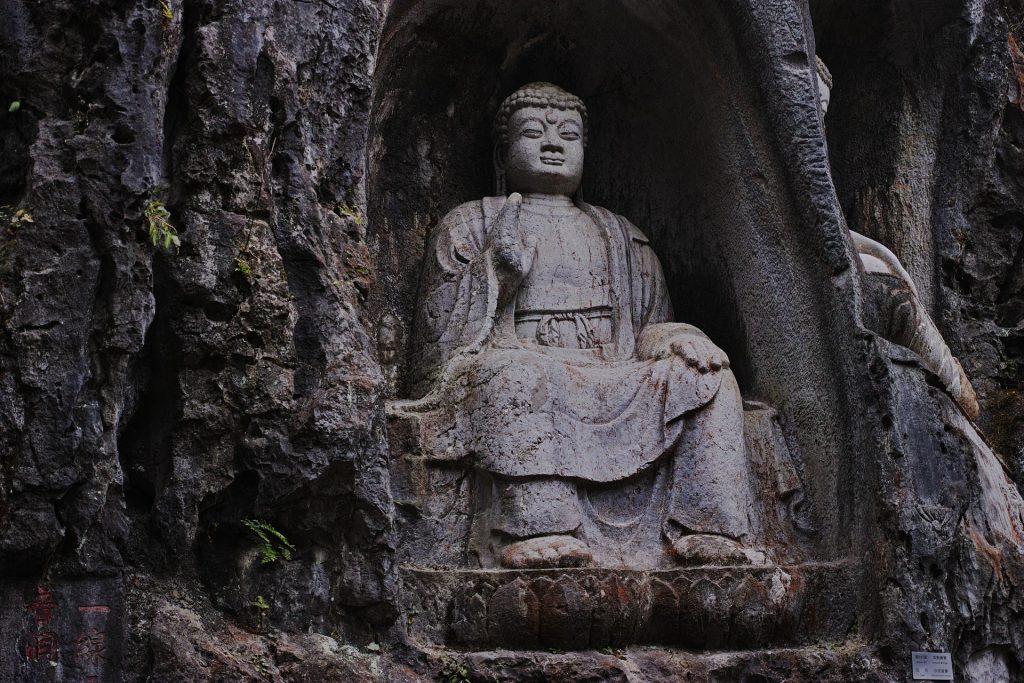 The rich town of Hangzhou is a very popular tourist destination in China as it has many preserved and maintained ancient sites and heritage sites.
West Lake is the most popular destination in Hangzhou among tourists. Tourists can experience the beautiful scenery of  the iconic West Lake regardless of weather conditions.  West Lake is divided into five sections by a mountain and three causeways. Walking, biking or boating are great ways to experience the heavenly beautiful lake saturated with gardens, pagodas, temples, and beautiful artificial islands. Make sure to stick around for gorgeous sunset views as West Lake is named by CNN as one of the best sunset spots around the world. There are also three ongoing live performances held in the area: Impression West Lake, West Lake Night, and Romance of the Song Dynasty.
10 minutes east of West Lake, you can find Qinghefang Old Street, a destination to experience the life of the historical Old Hangzhou with its many well preserved old buildings. It is a great location to do some dining, shopping and sightseeing.
Tea culture is an integral part of Hangzhou. Meijiawu Tea Village is a tea plantation nestled in the hills surrounding West Lake where you can visit the plantations, pick tea-leaves, and learn the art of tea-making.
Wuzhen Water Town is a famous ancient water town south of the Yangtze River. Wuzhen Water Town sits in the middle of Shanghai, Hangzhou, and Suzhou. The town has developed over time with many shops and bars now available while still home to many restored architecture and boutique hotels. The best time to visit is Spring and Autumn seasons.
If you enter Xitang Water Town coming from Shanghai, it will feel like you have stepped into a completely different world. The town contains 104 bridges, 122 ancient lanes, and long covered water walkways. Take a stroll among the cobbled streets and old ancient buildings from the Ming and Qing dynasties. Wupeng boats are also available for tourists to experience the canals.
Hangzhou has had a long history of Buddhist influence. The most prominent and one of the largest Buddhist site is the Lingyin Temple. Lingyin Temple is home to a wide collection of Buddhist artifacts and relics that have been important to the history of Buddhism in the region spanning 1800 years.
Anyone wishing to visit China must have a Chinese visa to enter the country. Many agencies such as ChinaEntryVisa provides visa services to help you obtain one.