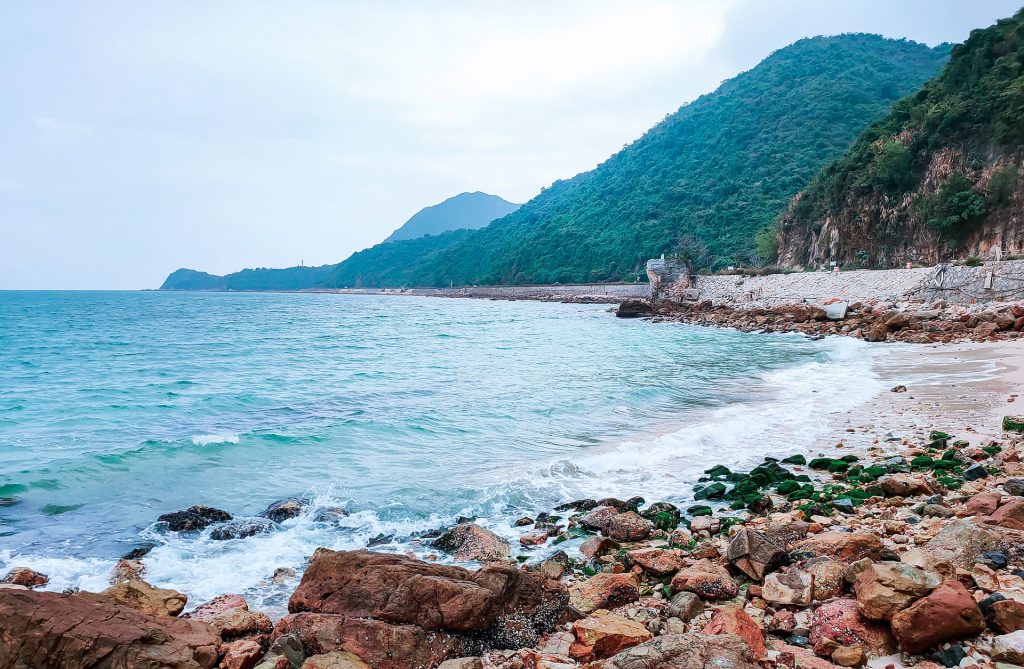 Across the borders of Hong Kong, the city of Shenzhen is the top coastal destination to visit in China. The booming southern metropolis is rapidly growing into "the City of Fashion and Creation", it attracts designers, innovators and artists from all over.
Shenzhen is full of beaches but the most iconic and largest beach is the 1800 meters long Dameisha Beach. Visitors can enjoy swimming, sunbaking, or cruise on motorboats and beach cars. They even have bungee jumping! If all of that sounds too much, even taking a stroll along the beach with it's seaside scenery can be a wonderful experience. If you find Dameisha Beach too crowded, you can pay a small entrance fee to visit Xiaomeisha Beach. You can find fun activities there as well such as jet skiing, diving and parasailing.
Located in Nanshan District, Window of the World is a theme park with magnificent replicas for world wonders, historical heritage sites and famous scenic locations. You can find many reproductions such as the Angkor Wat of Cambodia, Eiffel Tower, Leaning Tower of Pisa, the Pyramids, Niagara Falls and many more.
Similar toe Window of the World, any visitors looking to visit Chinese scenic locations such as the Great Wall, Forbidden City and Terracotta Army all in one spot must take a trip to Splendid China Folk Culture Villages. Here you will find 82 miniaturized replicas of the famous buildings and structures. Splendid China Folk Culture Villages is gorgeous during daytime with its variety of flowers, trees and ethnic buildings. At night, be prepared to be mesmerized by beautiful decorations like colored lanterns and fancy lights. Splendid China Folk Culture Villages holds many folk performances at various ethnic villages for visitors to enjoy. Each village will perform a shower highlighting their customs and history. In the afternoon, you can find performances that are almost action movie-like.
If you are looking for something more modern, Happy Valley is a must-visit. The park is made up of 9 themed sectors and is filled with more than 100 fun activities and projects.
For visitors looking for more quiet areas, a trip to the Mangrove Forest Natural Reserve or camping on Xichong Beach is recommended. Xichong Beach is the longest beach in the city in a less developed area making it ideal for visitors looking for a nice and quiet place to relax. You can enjoy barbecuing, fishing or join a bonfire party for a slight change of pace. Tents will be available to rent.
Anyone wishing to visit China must have a Chinese visa to enter the country. Many agencies such as ChinaEntryVisa provides visa services to help you obtain one.