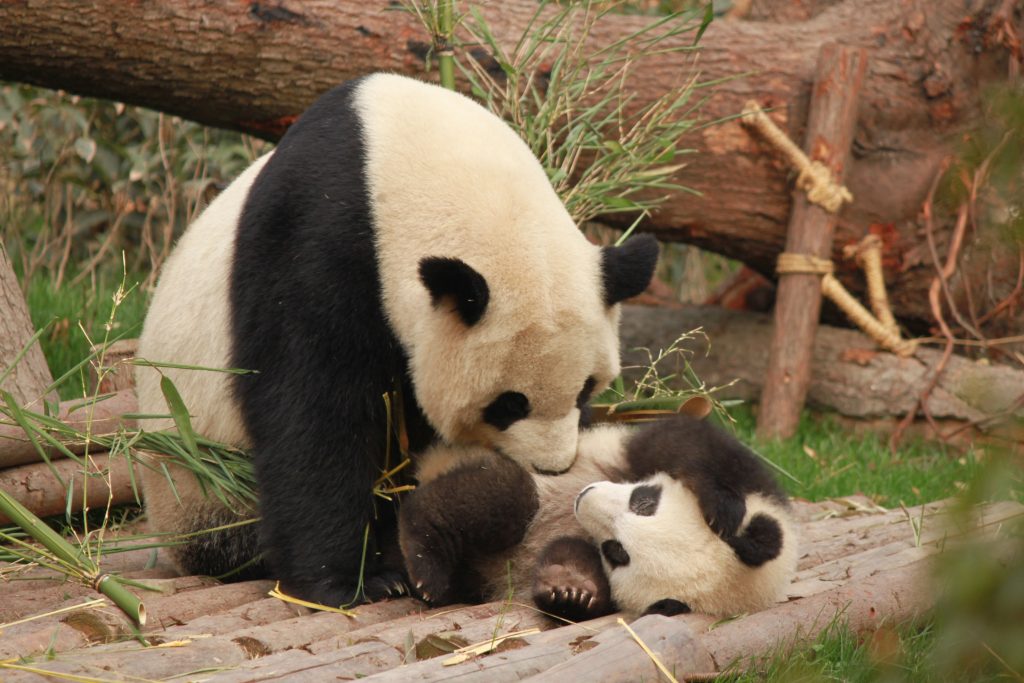 Located in the province of Sichuan, the historic and culture rich city of Chengdu has become one of the top cities for tourist.
Everyone knows about the iconic giant pandas – one of China's greatest treasures. The Chengdu Giant Panda Breeding and Research Base is the best destination to see the great giant pandas. Since it is a research facility, do not expect pandas to be simply displayed like in zoos. They are focused on educating everyone about the at-risk pandas and how to protect them. Besides the cute pandas, the facility also provides care for red pandas, black swans, and peacocks.  If you are visiting during August and September, you will have a change to see some baby pandas!
Head to the Wenshu Monastery – a very active Buddhist temple. Wenshu Monastery has a lovely garden with locals often strolling about. Nearby, you will find an tea shops galore, excellent buffet and restaurants offering famous Sichuan hotpot. As buddhists are vegetarian, you can expect to see many vegetarian eateries in the surrounding area as well.
Jinli Pedestrian Street, also known as "The First Street of Shu Kingdom" is a street known for their food stalls with delicious snacks. The destination is more than just a street, it is actually made up of many small streets packed with activity, gift shops and traditional market food stalls. There are also restaurants and bars. It is recommend to visit at night to see how beautiful this place is when all the lanterns are lit, creating a beautiful atmosphere.
Kuanzhai Alley, also known as "Wide and Narrow Alley" or "Kuanzhai Ancient Street of Qing Dynasty", consists of three paralleled alleys from Qing dynasty. This is a great destination to get a glimpse of ancient buildings, local life, delicious Sichuan snacks, and exquisite trinkets.
Anyone wishing to visit China must have a Chinese visa to enter the country. Many agencies such as ChinaEntryVisa provides visa services to help you obtain one.